Below are promotional material for IAPS which may be distributed free of charge. To contact us regarding our promotional material, write to: pr (at) iaps (dot) info
The IAPS logo: Available in both colour combination.
SVG: Scalable vector graphic
PNG:
The IAPS flyer: Designed to be printed three at a time on A4.
Membership sticker: Show that you are a proud member of IAPS with this simple logo which can ideally be placed on webpages.
The ICPS 2017 poster:

jIAPS – our very own journal: Years of issues are available here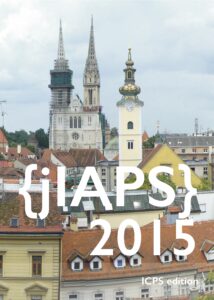 The ICPS 2016 poster:
The history of IAPS 1986-2010: